Get Your PI Website
Let us be your choice for quality, affordable web site design!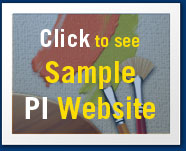 At Detectives.com, we believe one of the best ways to grow a business is with a good vibrant website. More people are turning to the Internet as a first choice for services and products. Let us help you gain business by developing a website designed specifically for your needs.
Detectives.com offers a four-page website that will:
Attract new clients by providing easy access to your agency.
Provide your agency with a profession image.
Streamline your Agency by providing your clients the means to immediately assign cases to you through online case assignment forms.
Allow easy navigation through your site.
These are just a few of the ways that our design department can help your business.
Other services are available at an additional cost – please Contact Us to discuss your needs.